yewdale, the home of great brands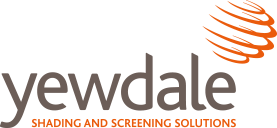 A comprehensive range of window blind systems designed with unique technical features and to the exacting specifications that active commercial environments demand.

Most popular yewdale

Defiant®

products...

The only fail-safe range of exclusive anti-ligature products designed to maximise the safety of persons by removing the death potential where secure care is required.

Most popular yewdale

Kestrel®

products...

The industry's preferred choice of maintenance-free privacy track systems providing enhanced personal welfare throughout the entire healthcare and public sectors.

Most popular yewdale

Movatrack®

products...

A dedicated range of privacy and shower curtains with a primary infection control focus, providing an all-encompassing solution to increased levels of dignity.

A concise approach to a broad spectrum of commercial curtain track requirements with simplistic control options and designed for almost every application.

Most popular yewdale

Vitesse®

products...