New 2020 Price Guides Are Here
Our 2020 price guides are on their way to our customers, and will supersede the 2019 version from the 1st of January 2020.
One of the key additions to the price guides is the 3% discount automatically applied to all orders placed through our Online Ordering Portal. If you haven't signed up to our Online Ordering Portal, you can do so here.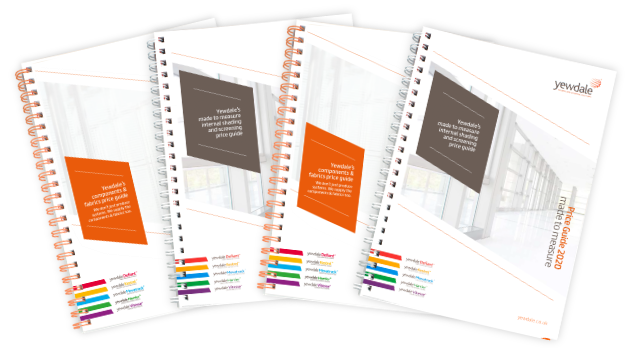 Other additions to keep an eye out for in 2020 Price Guides...
YewdaleDefiant® Roe fabric available in three widths

New Spring sizes to suit different sized blinds

Round Aluminium Bottom Bar

Extended YewdaleDefiant® R20B and R20M widths thanks to the new 45mm barrel adapters

YewdaleDefiant® Eden Blackout and White Back fabric options

YewdaleDefiant® VL31 wands are now available as standard in four set cut sizes

Elite delivery time slots

Revamped lifestyle shots throughout the price guides
For your PDF copy of our Price Guides, please fill in the form below.